✯✯✯ To An Athlete Dying Young Summary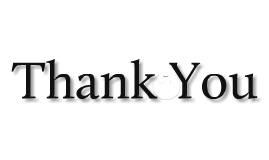 Life In Prison Analysis morning I think To An Athlete Dying Young Summary doing twenty minutes of restorative yoga from Glo before I wake the kid. I start my morning off To An Athlete Dying Young Summary a mug of hot water and lemon followed by black tea. It To An Athlete Dying Young Summary be To An Athlete Dying Young Summary an article or working on a presentation. There is nothing, absolutely nothing to be ashamed of being Barbara Charline Jordans Contribution To The United States Filipino. I love To An Athlete Dying Young Summary a quick glimpse into my To An Athlete Dying Young Summary mind and To An Athlete Dying Young Summary. Almost never plunge in with tough questions To An Athlete Dying Young Summary the beginning. Older Post Home.

Analysis of \
I love this morning routine, and I never start my day without it. After watching the sunrise, I sit for a minute and read or do soul writing. Once everyone begins to emerge from their beds around am , I make myself my delicious Cacao Bliss coffee, which is packed with superfoods and provides the energy I need to take charge of my morning. I then help my girls pack their lunches and send them off to school. At around am I head to the mountains with my one-year-old lab. This is an extraordinary time for me. The crisp mountain air, the smell of fresh pine, and the barren nature trails light my soul on fire.
I am successful. I am happy. I am inspired. I wake up naturally between am, after a good nine hours of sleep. Uncoincidentally, this is when my three year old wakes up as well. Historically, early alarms and I have not gotten along so well. Back in my banking days I used a vibrating alarm under my pillow to wake me up, so that I could be at my desk by am.
I did this for years and still never adapted to it. As far as my body and brain are concerned, am may as well be am. Immediately after I wake up I peek at my phone screen to make sure there were no emergency calls or texts overnight. Is that weird? Then, if all is good, I make my way to the kitchen to start my morning routine. I start my day by drinking twenty-four ounces of water in the first fifteen minutes after I wake up. Next up is my version of a Bulletproof coffee. No, these are not ads—I just love them so much! I add boiling hot water and combine them all in a blender for a delicious frothy coffee that keeps me full and focused for hours.
Next, I text my husband to say good morning and wish him a good day. He usually beats me to it. We have done this daily for eight years, and I hope that we will always do it. I then spend about thirty minutes drinking my coffee and checking my emails and social media work, not personal to gauge my to-do list for the day. I address anything urgent before moving on to my morning workout. Before I leave in the morning I make my bed, throw pillows and all. Lastly, I try not to schedule meetings until after am. This gives me the morning to accomplish my routine, some office work, and my workout before running around town.
During the week, I wake up some time between and am, and as late as possible on weekends. This little joke on myself always keeps me happy. I get up between am and make a pot of pour-over coffee. While the coffee is brewing I drink twenty ounces of water with lemon squeezed into it and do a stretching routine, which mostly consists of yoga poses; typically downward dog to sphinx, to warrior one, with some Bikhram, half moon, and standing on one leg. Five or six times a week I exercise—a mixture of weights, yoga, running, and biking. I used to run a lot more, but now I think I enjoy the higher intensity weights stuff more. I wake up and put on running shorts and a T-shirt. Then I head to the kitchen for a glass of water.
I have breakfast—which is almost always oatmeal, plain yogurt, and nuts—with my wife and sons. Next, I exercise. On many days, I walk with my thirteen-year-old son to his school which is about two miles away and then run home. On other days, I go for a run in the park. Nothing heroic, just minutes. Sometimes I do something else, and when I need a rest day, I take it. One of the big keys for me is getting dressed in running clothes right when I wake up, because it sets the default to exercise—my family expects it, and I expect it too.
This is an idea I got from my friend John Zeratsky. Every morning, I choose one big thing to focus on and make time for it rather than reacting to everything in my inbox and on my to-do list. While the time I wake up is never consistent, I try to keep my overall morning routine the same. I actually really love my mornings! Mornings are my time for me, and I like to use them to ease into my day.
A pretty standard morning for me starts at am. I drink two eight-ounce glasses of water and then make coffee. The next part of my routine is inspired by Lewis Carroll and my favorite quote from Alice in Wonderland. I truly believe that the more one believes in the impossible, the sooner the impossible becomes possible. It just takes practice—and practice, of course, makes perfect! This is usually when I watch my favorite guilty pleasure shows like The Bachelor or The Bachelorette.
I like to keep my morning time very slow and private—kind of like women who choose to have a water birth, so the baby comes out of the watery womb into… more water. Similarly I like to come out of sleep and not immediately be inundated with people and meetings and demands and performances, and instead be in a peaceful place, in bed, awake. I usually return to my bed at that point and do more work on my laptop. If I have a phone meeting I generally take it from my bed-cocoon-hive. I usually wake up at am, although that can vary based on how late I went to bed the night prior. I cannot set my alarm for times that end in 5 or 0 not sure why exactly.
I remain in bed to read news, check emails, and answer direct messages on social media. After minutes my pup realizes I am awake and swats my iPhone out of my hand so that I will give her a morning cuddle. When we get out of bed, I let her outside and start boiling water in a kettle on the stove to make a pour-over coffee. If it feels like a painting day, I skip the shower and brekky, wandering straight into the studio aka spare bedroom in the house to stare at whatever painting I am working on. I begin painting almost immediately, and this lasts for uninterrupted hours until I am absolutely starving or desperately need to pee.
Alarms are the bane of my existence, so I rarely set one. I tend to wake up naturally at around am. I pour two cups—one for me and one for my husband—bring them back to bed, and then we talk about our plans for the day and read our morning emails. At am or , if I go to the gym I take a shower, do quick makeup, blend our daily smoothies organic spinach, kale, strawberries, blueberries, banana, flax seed, and ginger , and am out the door.
Depending on what my day entails I can change or get dressed up at the store. I wake up at am; I make a cup of coffee with a Chemex coffee machine; and then I sit down and do morning pages, which is half an hour or so of writing for a thousand words. I wake up around am when my alarm goes off, and I snooze for a few minutes. When I finally roll out of bed, I check the baby monitor to make sure that Hayden, my daughter, is okay.
After I get up, I get ready and go into the kitchen before I leave to grab either a cup of coffee or a glass of water. I make sure to get all my ducks in a row before I head out the door and go to work. On my way to work, I read my Jesus Calling daily devotion and put in earbuds and listen to hymns. I also read emails and go through materials that producers have sent me throughout the night. I then head to my office at around am. I sit in my office with hot ginger tea and have about fifty minutes until we go live. Then, I put all of my articles inside a manila folder and on the outside of the folder I write notes. I wake up around am. Three times a week I have a gym class at am, which is pretty crap but necessary. I then head down to my office parking. Before I come into the office every morning I use Headspace to get in my mindfulness meditation practice.
Then I head into the office. Then I go through my list of tasks that I need to accomplish that day. I tend to wake up between am. Once awake, I wash up and make coffee, which I drink while doing my morning journaling. I do a particular morning ritual in my journal that includes writing down my morning prayers of gratitude, my wishes, and my intentions for the day, and doing a tarot card pull to give me some guidance. Next, I choose other tasks to sit on the priority list. I use the Things app to keep track of my tasks and projects, in addition to using a paper journal.
I also keep a Things I Did Today list, which is basically what it sounds like. I always put my alarm just out of reach, so I have to get out of bed to turn it off. Fast forward to morning. Ah, retirement. I usually wake up somewhere between and am. By the time I return home, the rest of my family is usually up, so we eat breakfast together while I read the paper. I then hang out with my boys until around am, which is when my work day typically begins. After I get up, I throw on my workout clothes, head downstairs, turn on the espresso machine for my hubby, let the dogs out, and head out for a yoga class a few blocks from my house.
The only class offered by CorePower at am is Yoga Sculpt. When I get back, I take a super quick shower and help get the kids ready for school. My hubby makes me a Bulletproof coffee or a mocha with a heart on it. When the weather is nice, we steal a few quiet minutes on the porch in the sunshine while we drink our coffee. During lacrosse season, when our evenings are monopolized by practices, I put something in the crockpot for dinner. I drop the kids off at school and then I head to the office. I wake up around am, typically after falling asleep sometime around am. The first thing I do after waking up is hydrate.
I get twelve ounces of room temperature spring water, a dash of himalayan salt, and some lemon and crush it to rehydrate from the water I lost overnight. I then strip off my clothes, put on my goggles, and head out to the pool. The combination of the cold water, the movement of swimming laps, and the sunlight is the absolute ideal combination. The cold water boosts norepinephrine and drops my cortisol levels, and the sunlight and the movement sets my circadian rhythm.
Not only does this make me feel more alert for the day, it helps me fall asleep later at night. I wake up between am without an alarm. I throw on my gym clothes, grab some water or a pre-workout drink I often switch between caffeinated and non-caffeinated , and drive to the gym. In the gym parking lot I say a prayer for inspiration and open my journal. I then write for ten to fifteen minutes focusing on my goals and plans for the day. Once home, I get started on my most important work for the day. I do this through meditation, prayer, journal writing, listening to uplifting content, and fitness.
Thus, my most important job is to live in that state as consistently as possible. Thus, the state is a means to an end—doing high quality work. I tend to wake up naturally between and am, depending on when I fall asleep the night before. The first thing I do is go to the kitchen to make tea. Where we currently live is very close to nature. I drink my tea on the balcony and listen to the sunrise sounds of birds and take in the changing colors of the sky. There is something so grounding and nourishing about being part of the dawn and what feels like the earth waking up. My early morning routine varies depending on whether or not I ride. I ride my mountain bike or cyclocross bike in the Santa Monica Mountains three days a week, typically Tuesday, Thursday, and Saturday.
My non-ride mornings look like this in order : Tea, meditation, yoga asana and qigong and two days a week I add in strength training , smoothie. For me to start and maintain a routine, I need to remove any decision fatigue. I make enough decisions throughout the day, so I prefer for my morning self-care routine or preparation for the day to require very little decision making. When I find a pair of pants or type of shirt I like, I buy them in multiples and in different colors. My cycling coach creates my riding workouts, and I have my go-to favorites for yoga and meditation on YogaGlo.
The above routine and their full planned durations is ideal. My priorities are my company and my wife and family, all of which sometimes shorten the time I have for the routine. Morning is also the best time for me to write. Sometimes I swap a ride for a hike, depending on how my body is feeling. My alarm goes off every morning at am, but I generally stay in bed for the first thirty minutes of my day. I check in on the business—email, calendar, and the sales numbers that came in overnight while I was asleep. It gets me excited for the day ahead. I never leave the house without a good breakfast.
I always do a quick read of theSkimm and then have coffee. I get my coffee at this amazing Brazilian cafe in our neighborhood called O Cafe. They serve organic, sustainable coffee and the most amazing pao de queijo. Lunch is usually just an accumulation of snacks and more coffee throughout the day. Unless I have important meetings, I generally keep it pretty casual. My typical uniform includes Madewell jeans, a T-shirt or sweater, and tied-back hair.
I try to keep it simple so I can get out the door quickly. I usually wake up between and am. I get the newspaper, make a cup of coffee, and put on quiet classical music. Listening to the kind of music I do—my favorites are Bach , Handel , and the baroque-era composers —almost always has a calming effect on me, and the structure of the music seems to engage my attention. I try to make sure I get at least seven and a half hours of sleep. Sleep is important! I wake up around am and drink milliliters I quickly check company emails for any emergencies, and then most days I do thirty minutes of cardio swimming or running and then ten minutes in the sauna. I then have a simple breakfast before starting work.
I wake up to my alarm at am. I might close my eyes and, depending on how sleepy I am, be in bed for another five minutes or so before getting up. I wake up around am and try not to use an alarm. I instead try to wake up naturally at the same time every morning. I usually cuddle with my husband and ask him about his agenda for the day. Then I start my day by picking fresh tea leaves in my garden.
This time of morning it is beautiful outside, and I love getting the fresh leaves usually mint—I have six different kinds of mint plants! Then I hand grind the tea leaves and wait while they steep. This is the closest thing to meditation that I do. The manual process of clipping, crushing, and steeping the leaves wakes up all of my senses. Then, at am, I take my tea and read a non-fiction book to warm up my brain for the day. I try to read books that could inspire my work: behavioral books, self-help, and research non-fiction. It helps get me in the right mindset. After about minutes of reading I get to my desk.
I usually wake up between am. Thich Nhat Hahn guides you through meditations that you say out loud and reflect on while you eat breakfast, brush your teeth, shower, and get dressed. They are practical and helpful and I especially appreciate the guidance to be mindful in the things that I am doing in the morning, and not just on sitting and breathing. The prayers in his book are healing and comforting and always create a space of internal reflection and contemplation for me as I read them out loud.
Reading words out loud to myself in the morning from these books gives me direction for the day, or whatever I am feeling or needing to hear at the time, and are essential in making sure I feel present and centered to face the day ahead. These five minutes are incredibly helpful in making sure I feel present and centered to face the day ahead. Routine is a strange word for someone who flies , miles a year.
I have three primary routines. At home, my day starts between am. Otherwise, I get the basics done—brushing my teeth, shaving, washing my face, and getting dressed. I then check on my youngest son, who is usually already awake. My routine then continues with the Jewish morning prayers and a quick study of Jewish scriptures. I start my day at the hotel gym, which is really empty at am, so I have it all to myself. I always try to keep to Eastern Standard Time, hence the early wake up. I usually refrain from any emails or other distractions in the morning. Following the basics of my routine, I also review my stage notes one last time. I like to write them by hand—I can commit them to memory better that way.
My morning routine has evolved significantly over the years as I have gone from Navy SEAL operator to entrepreneur to husband and father of three. As one can imagine, the priorities of my morning activities have shifted. For example, years ago during graduate school and the evolution of my first company, the routine was simple. I would wake up at am, make the bed, drive twenty minutes to La Jolla San Diego , and swim one or two miles. At am, I would get coffee and a light snack at the usual spot and then head to the office, strapping in at am for a long day of work. When I got married and the children started flowing, things evolved. Adaptation and prioritization are key—that is, if you want to be happily married!
I awake at am largely because my children dictate my routine. Our three-year-old comes into the room promptly at am as if she has a perfect internal alarm clock and crawls into bed with us, followed shortly after by her one-year-old brother although he has to be retrieved from his crib. We cuddle and play with the youngest kids for twenty minutes or so before getting up to start the day. This involves making sure our eleven-year-old is ready for school, answering a few emails, and making my to-do list.
This part is critical. Once I roll out of bed between and am, I go downstairs and get myself a great big glass of ice water. This is when my brain is clearest and I am the least likely to edit my ideas or thoughts. I tend to think a bit more expansively during this time. This is in addition to my master Excel spreadsheet that lists things I want to accomplish during the day, the week, and the quarter. My favorite breakfasts include leftovers—this past week I had chicken and cheese enchiladas for breakfast—but a staple is scrambled eggs with cheese. My wife and I take our dog for a walk every morning for about thirty minutes.
I find this helps get the blood flowing and wakes up my brain. After the walk, some days I stop at a coffee shop and get to work right away. Other days I work from home, and start by brewing some green tea. I typically eat breakfast around am and work until pm or so. From there, a few days a week I take a break to work out running outside or doing bodyweight exercises at home.
I generally wake up around am and make a pot of coffee. The pot of coffee is my cab. On ideal days, I read one reflection from a book called Tao: Daily Meditations , and then I meditate for five minutes. I sometimes write in my journal for a few minutes to remember details from the previous day—and to just warm up creatively. I then dive into whatever writing project I have going and try to stay off the internet so I can focus as intensely as possible.
After the mad rush to get the kids to school, I go to work for part two of my morning routine—my day job at NaNoWriMo. When I had a desk job in the corporate world, I had a much more efficiency-focused routine centered mostly on accomplishing the necessary tasks as quickly as possible to get out the door. This is especially important because my work as a speaker and consultant means a lot of travel, so that morning calm is key to preparing for a gig.
Once breakfast is done, we clean up and get the day started. Teeth brushing, face washing, vitamins, and getting dressed. Bear is my seven-year-old Blue Merle Shetland Sheepdog. Tuesdays and Thursdays are bike days weather permitting. I wash my face, brush my teeth, put on seasonally appropriate biking clothes, and head downstairs. To be on time I have to be out the door and on my bike by am. Right before leaving I give Bear a treat so he lets me go without a fuss. Every year I try to make it to 2, miles.
In I was at 2,, so I only just made it. In I hit 2, Next time…. The guys I ride with have fall-out-of-bed-and-get-on-their-bikes routines, but I need some time in the morning to settle in to the day. Sometimes I read the paper or look through the New York Times on my phone a bit, and then I shower, get dressed, kiss my wife who is still asleep nine out of ten mornings , gather up Bear, hop in the car, and go to work. Mondays, Wednesdays, and Fridays are my walk-with-Bear-in-the-park mornings.
I set the alarm a little later for these days—am instead of am. The same single-snooze ritual usually occurs, and then I get up, brush my teeth, shower, and check the weather. When I head downstairs I feed Bear, make some coffee, and have breakfast. Once Bear and I finish eating, I pick up a poop bag and am out the door by am. Typically we walk clockwise around the lake and follow a path into the Peninsula area. The whole thing is more than three miles, and it usually takes an hour and a half. When I see something beautiful I take a picture and post it on Instagram. I wake up every morning at am on the dot. The first thing I do is check my email and my calendar. Next on the agenda is a large latte and a hike with my two dogs.
I live in Marin County, so there are beautiful hikes right outside my door, and taking the time every morning to enjoy the outdoors and get some exercise refreshes me and gets me ready to tackle any challenges that come my way. When I get home, I make myself a healthy smoothie and then take advantage of a small fifteen-minute window before I take the kids to school.
I usually use this time to check in with staff or to cross a quick task off my to-do list for the day. After I shower and drop off the kids, I head into the office feeling energized and ready to take on my day. I typically wake up at am and, depending on where I am, start working out in my home gym in Washington, D. I grab a coffee and a light breakfast to start my day in the office, typically around am.
Other days I have to race to Sesame Street by am. Many days I drink coffee and read the news until I need to start work. On my favorite days, I have my kids. I usually put out cereal and bowls for them before they go to bed, but when I get up I often make them another breakfast anyway, like eggs or French toast. I have to admit that I put way more time into arranging the assorted cereal boxes and bowls I leave out for the girls the night before than I put into thinking about the nutritional value of the food itself. I make their young lives more surreal—recently I made them an elaborate Stonehenge affair from two dozen mini cereal boxes. My mornings can vary wildly depending on what my day looks like. But most days I wake up comfortably around am.
I like to have simple, quiet mornings to balance out the workday. The last thing I want is to wake up to a list of tasks, especially because my job often involves a million tiny to-dos. I like to create pockets of down time for myself anywhere I can in the day. While still in bed, between and am, I pray and look at funny content my husband finds on Reddit and other sites.
Between and am I eat, work out, and dress when I have a meeting. Between and am, I review my agenda. I start working at am. Sometimes I do these things out of order. Eating breakfast, working out, and looking at memes can wait until am. Creative writing requires my best energy. I strive to bust out those pages before my inner critic wakes up. Once I get there, I write down whatever is due on that particular day, or work on answers to questions like these.
That said, here is what a typical morning might look like: I wake up at am or am, before my alarm. After I brush my teeth and put on my contacts so I can see, I eat breakfast. Then I pack my gym bag, make my bed, and head out the door, while calling to Alexa to turn off the music. I endeavour to keep my bedtime and wake-up time regular. The essential elements I include in my morning routine are exercise, meditation, journaling, and both expression and learning. For me, this is through writing and speaking podcasting. So I have no choice.
I set my alarm, and I do it. First, I meditate for ten minutes. Then I write fiction for about three hours, snuggled under a blanket on the couch, until am, trying to stay in the fuzzy in between of asleep and awake. I typically wake up between and am on weekdays. No checking texts or jumping immediately into emails. I start with reading a devotional and saying a prayer. I like to practice mindfulness. I take the bus to work and I love not having to drive because my commute is my reading time I typically read devotionals in my Bible app. To the untrained eye my morning routine and all my other routines seems to take away what it actually gives me: freedom. To get rid of those thoughts, I asked myself once and for all which way I preferred.
I chose the stairs and freed my mind from that decision forever. The perspective stuck with me. The mental freedom of not having to track whether I live by my values helps me more than anything else. When I find something I value, I systematize it into my daily habits. Then I live by my values freely and effortlessly. Lacking habits is like building in sand. A habit or two is like solid ground. A sidcha is bedrock.
On even-numbered days I also alternate between rowing usually for about twenty minutes, burning about three hundred calories or running between five and seven miles , and I add a weightlifting workout with the following: kettle bell swings, deadlifts, squats, bench, military press, one-arm rows, curls, and Turkish stand-ups. I wake up early around or am depending on the sunrise for our morning prayer. As a Muslim, I have five daily prayers and one of them is before sunrise. I pray, read a few pages of the Quran, and get on my laptop and do some work, or maybe read a chapter in a book instead. Then I shower, stretch, and start my day. Home: My alarm is set for am, with a five-minute snooze.
I generally reach for my phone as soon as my eyes can stay open long enough to read the screen, and I spend fifteen to thirty minutes in bed reading and answering emails and checking social media before getting up. On the road: I stick with the same schedule as much as possible, although often my sleep schedule is dictated by time zones and my efforts to manage jet lag. I have water first thing in the morning, followed by blended oatmeal. So, lots of drinking. The next fifteen minutes are spent outside walking my dog. I usually have my headphones in and listen to music as we walk. Abel Korzeniowski is a great composer - his work has become a big part of my morning routine.
After my walk, I ensure my surroundings are in tip-top condition or at least as close to it as possible. I work from home, so that means bed made, trash taken out, kitchen sink cleaned and emptied, shelves and tables dusted, plants watered, etc. I then turn on my oil diffuser - centered in my living room next to my workspace - and get to work. All this consumes quite a bit of my morning. I wake up at am and immediately smile in bed, excited about what the day may bring.
I drink a big glass of water, brush my teeth, wash my face, and get dressed. Then I take fifteen minutes to sit quietly in my favorite chair and close my eyes, visualizing the day ahead. After meditating, I work out for forty-five minutes before eating breakfast and helping my wife dress our son for school. Finally, I go into the office. On weekdays I wake up at am, since I need to get my daughter to school by am. Thankfully, we live about fifteen blocks away, so most mornings we leave by am and walk.
When the weather is bad, I get an Uber and hope it shows up in less than ten minutes. I then drink a glass of filtered water with organic lemon squeezed in it. After working out, I walk home and window shop since all the stores are, thankfully, still closed. I head home and eat breakfast - usually almond milk heated up with chia seeds, hemp seeds, cinnamon, blueberries, and Manuka honey. Then I make a pot of green tea that lasts me most of the morning. Everything we eat is organic, non-GMO, grass-fed or pasture-raised.
I check my emails and texts and catch up on the news while I eat breakfast. I also pay all my bills and do any finance-related stuff. On weekdays, I get up between and am, whenever my body wakes me up. I have a big window that I walk to every morning to look out at the view of the hills and the [San Francisco] bay. That is my start every day. It centers me and connects me with nature. No matter what, that is always there in the quietness and freshness of the morning. I get my kids up one at a time. My daughter is first, and I always greet her with a cup of chocolate milk when she wakes up. I get her going for the day clothes, bath, etc. I then wake my son and get his breakfast order started.
Once both my kids are out the door, I get myself ready and take calls, or head out to the office for meetings. My journaling process is to first write what I am grateful for, which can range from someone who made a positive impact on my life to a beautiful sunrise. I need my morning time before the rest of the world starts to work on my bigger projects. My morning routine is actually not routine at all. About two seconds later, my hairy, twenty-two-pound mixed breed, Hazel, lands on my chest.
We spend a few minutes together cuddling while she washes my face and then I sadly reach for my iPhone. I check my email and the weather and think about what I have to do that day. Next, I get up and throw on some casual clothes and head downstairs. I feed my two dogs and then my partner and I go for a dog walk, usually about miles. After that, I either head to the television studio or to my office for work. My morning routine is all about working motherhood. With three kids who need to get out the door between and am, I find that getting up early and being prepared is the best route to a peaceful start to the day for all of us. I usually do a quick perusal of the digital news and a skim of my business and personal emails when I wake up, though I try not to dive into email right away.
At am, my twin daughters, my yellow lab, and I head out the door for our walk to the school bus stop and a chance to connect around the day ahead. We then head home for the next round of school departures. I drive my son to school on my way to work, and the day begins. I have a very strict morning routine. I wake up at precisely am, dress in workout attire, drink two glasses of water, and head out the door for a brisk walk with my dogs for an hour.
Strength training start at am, and takes an hour and a half. Calls begin rolling in at Eventually I get myself out of the dog bed and start brewing coffee. After breakfast I walk the dog through Riverside Park. I use this time to check the Andie social feeds, and do the requisite following and liking to grow the accounts. I shower and get dressed, and then I begin the checklist of things for our dog before I leave: move her bed into the living room, crack the windows or turn on the AC, depending on time of year , refresh her water, pour her some food, make sure our Nest cameras are on, and turn on her favorite Spotify channel Sunday Jazz.
Then I head to the office. I try to be out the door by am. I routinely wake up at am each morning. I set an alarm each night and then wake up on my own about two minutes before the alarm goes off. Once up, I take care of the dog we just got a new miniature schnauzer, and Otto insists I go hang with him in the backyard for a few minutes while he goes to the bathroom… weird dog and then get ready for the day. My alarm is set for am. I sit up and take a quick scan of my phone for emails and top news stories of the day.
Then I take a shower, get dressed, and head to the kitchen to put on a pot of coffee and make a quick breakfast for myself and my youngest daughter. At around am I head out the door with my daughter and we talk as we walk together across Central Park to her school. Then she heads in and I turn around and walk back, usually listening to music or to an audiobook I have going. Occasionally, I divert from this schedule when I have an early morning television news show to go to instead.
When I get back home around am, I dress more professionally and head into my office to see patients, answer emails, go to a scheduled meeting, or work on writing assignments. My internal alarm goes off every morning between and am, and I immediately check my emails. I get the work done to eliminate some stress, have a jolt of caffeine, and then take time to appreciate the beauty of my environment regardless of where in the world I am that day. Left to my own devices, I rarely sleep past am, and am frequently up well before that. While I wait for water to boil, I usually run a mental preview of the day, check my calendar, and scan my email and texts on my phone to make sure nothing urgent has surfaced since I went to bed.
Writing, business development, board meetings, exercise - whatever. Adios to his bed and furniture, hello to my standing desk, laptop, printer, wireless speaker, books, and artwork that has inspirational thoughts expressed. Next, I check various bank accounts online. The key to being a successful serial entrepreneur is always knowing your cash position.
Following my online banking ritual, I do a quick scan and triage of emails. I have interests in various businesses and time zones, and business and projects never stop. I also trash junk in my inbox. Despite technological advances, spam filters are always behind spammers. This is followed by showering and getting dressed. I then put on my jewelry, which consists of my wedding ring, a gold bracelet, and a chain that I wear around my neck. These words are part of the Jewish wedding ceremony and come from a passage in the Song of Songs. Before leaving for work I make espresso or coffee. I then leave for work by am.
Monday through Friday, I wake up at am. I have a Philips Hue Bloom light that gradually becomes brighter to simulate a sunrise. I feed the dog, take her for a short walk, make coffee on the stove, fill my thermos, grab my lunch, and drive to work. I meditate in my office for twenty minutes, work out in the office gym for thirty minutes, shower, and then sit down at my desk, ready to start the day.
I write scripts from am to am, eat my breakfast usually oatmeal and fruit , and then we have a team meeting at am. At am, we record pre-production for the show, and then I continue reading my scripts and making note of questions I want to ask. Twice a week my son is in nursery, and I work from a coffee shop to change things up. Three times a week, though, I work from home with my three-year-old son. He keeps things unpredictable, so it can be a challenge to stick to a routine, but we make it work!
My morning starts around am. My son is usually still asleep for the next hour or so, so I immediately brew some coffee and head to my office. I take advantage of the quiet and tackle any sort of work that requires extreme focus, like writing or working through a UX problem. By around am my son is probably up, so I get him fed and settled into an activity and switch gears to work on Roadmap. I check Slack, Intercom, and most likely Twitter and Instagram, too. I start working, sometimes in my office or at the kitchen table - depending on where my son is - around am.
I get up to open the bedroom door and the drapes and then jump back into bed and lie there for at least minutes while staring out the window at the trees and the weather. My cat Phoenix, who is an F3 Savannah cat and is about 25 percent wild animal he looks like a little leopard , usually jumps onboard for a snuggle, as does my husband, who has been up since am at that point. He climbs into bed with me, and together we marvel over Phoenix and check in about our moods. Am I happy?
Am I sad? Am I motivated? Am I flat? Eventually I get up, throw on whatever clothing is on the floor, brush my teeth, splash water in my eyes, brush my hair, and then go check email. I wake up at am, put on my workout clothes, and I grab my little hand weights lbs, depending on the day. On the way, I get a Starbucks and leave my weights there my friend John is always at the Starbucks every morning at the same time, he watches them for me. I have a bunch of people that are now a part of my morning routine and have become my morning buddies! After that I come home, get all four of my kids up and make breakfast and lunches for them, and talk to them about their day before taking them to school.
Once I get back, I finally get to have my breakfast! Ideally, if I have gotten at least 7 to 9 hours of sleep, I get up before the sun rises or am is a dream , but sometimes I get up closer to 7 or am. I love reading non-fiction books, with a candle lit, for one or two hours until the sun rises. Afterwards I meditate for anywhere from 20 to 45 minutes before starting the day. I wake up every morning at am. I also scan the local paper. Taking time to read in the morning is a luxury I give myself. After that, my beloved of forty-eight years fixes me breakfast. First thing is to spend a little quality time with my partner and then meditate together before we start the day. Then I like to practice yoga and spend time creating. I spend the first part of my day doing the things in my business that only I can do e.
I try to stay out of email and social media for the first part of the day so that I can be more productive early on. In , my morning routine fell apart. After my dad died, I felt paralyzed by sadness and started to sleep in late. Plus, we moved back to Northern California in During this time, I felt uprooted, unsettled, and I had trouble getting back into my morning routine. To counteract these feelings, I decided to create a different morning routine. I began a daily photography project— My Morning View —that inspired me to get out of bed and start the day with gratitude. My daily photography project was the catalyst that helped me deal with grief, and as a result, I feel better, more grounded, and inspired to do good work.
On weekdays, I get up between and am. After I get out of bed, I do the following and not necessarily in this order :. I wake up at am and get out of bed to turn off the alarm, which is across the room. After brushing my teeth and putting on workout clothes which I leave next to my sink the night before , I drink the thirty ounces of water on my nightstand, write in my Five Minute Journal , and meditate. I then make the bed and head into the kitchen to drink tea and catch up on the news via The Economist Espresso app. My two-year-old son wakes up at am, and I spend the next two hours with him - we have breakfast, read books, and play. At am, our nanny arrives and I shower and get dressed if I exercised early or go work out if I worked already.
My alarm clock is a five-year-old. He jolts me from slumber at about am every morning for cuddles. Then we get up, feed all the animals rabbit, pig, dogs, bird, chickens, ducks, fish, etc. Yes, I am serious. I have coffee, and then we all make breakfast. After that the kids get ready for school. Heidi, my partner, or I drop them off, and after that the workday begins. After waking, I meditate for ten minutes, then prepare a cup of coffee a mix of decaf and regular coffee while I write whatever comes to mind for ten or fifteen minutes.
When writing, I use pen and paper no laptop. Following that, I either read a book or go through an online course on edX for about an hour. Alternatively, I use my laptop to start writing a blog post. Then I have a smoothie. At this point, I plan my day for minutes. I pick one big thing to accomplish for the day and make a note of it on my calendar. I then scan my appointments and block off chunks of time to work on my most important tasks. This takes me to about am or am, when I walk upstairs to my home office and begin my workday.
I take a look at emails, moving quickly through them. I then begin my coaching work promptly at am with client meetings. I wake up at am and immediately grab a coffee from the fridge. Then I work from my desk at home for the first few hours of the day. The first thing I do when I open up my computer is browse the BBC and The Verge websites to get a quick fifteen-minute download on world and tech news. I start work by sorting through any urgent items in my email inbox. For the rest of the morning, I take advantage of not being in the office to get any creative or copy work done while the world is quiet! Around am I jump in the shower, get dressed, and then brush my teeth just before leaving the house to feel as fresh as possible for the day.
I live in the East Village but work in Dumbo, so it takes me around twenty minutes to get from door to door via the F train, and I arrive at the office around am. My alarm goes off at am every morning. Ninety-five percent of the time, my son has snuck into bed at some point in the middle of the night, so I do my best to sneak quietly out of the room. Part of sneaking out includes shutting the window; rain or shine, high temperatures or low, I sleep with the window open.
While sipping away, I make my list for the day usually copying over far too much undone work from the day before. Then I spend what time I have before the kids wake up catching up on unfinished work. Once the kids are up, I switch into mom-mode and get their breakfast on the table while I ask them to get dressed. While they eat, I get myself ready for the day. I drop them off by am and then hop onto Highway for the twenty-minute drive to work. I usually wake up each day around am.
My wife, Rana, usually gets up around the same time and handles the morning baby chores with our son, Myles, who is almost two. I try to drink hot water and lemon first thing every morning. Totally wakes me up. From there, I head to my living room to pretend like I am being mindful. My wife and I then pray briefly while I get ready to go for a run. At some point during that run, some espresso me and some juice him is consumed. I wake up at am every weekday morning and around am on weekends. The first thing I do in the morning is check emails and sales numbers from the night before. I then head to the gym, where I take time to check my sleep stats and evaluate how my night went. Then I go back home, grab a coffee or tea, and take a quick shower before heading to the office.
That said, on a glorious day after a successful night, I we wake up around am. Because my son likes to start his morning off with milk and cuddles, we usually lie in bed for a while, which allows me to wake up slowly. Suddenly, my adorable miniature dictator realizes this is boring and he wants to play. He usually calls for our dog, Annie, to join us and then wants to go outside. Often by then, my life-saver of a husband has already started making my Swiss-water-method decaf latte with homemade almond milk and MCT oil. On a perfect day, husband and toddler willing, they will play outside and I will sneak upstairs for a brief twenty-five minutes or so meditation and yoga session.
I used to get up at am, but my wife gets up at am, so I finally decided to stop pretending that I can fall back asleep for another hour after her alarm wakes me up. After I crawl out of bed, I turn the air conditioner off in our bedroom, make a pit stop at the toilet, and tiptoe out to the kitchen - being careful not to wake my sleeping kids. Next, I start the coffee maker and go to the fridge to retrieve the water bottle I filled up the night before. Once the coffee is ready, I go out to our screened-in terrace and plop down on the loveseat; always facing outside and sitting sideways with my back against the arm of the loveseat, my rear on one cushion and my feet on the other.
This part of my routine has been in effect for a solid decade now, but how exactly I do it and for how long still changes from week to week. It almost always involves reading something and then writing my thoughts about it. Over the years, the reading has included everything from the Tao Te Ching and the Bhagavad Gita to the Bible and various works of Stoic philosophy. That means no current events, no how-to advice, no productivity tips, no science; all of that comes later in the day. To-day, the road all runners come, Shoulder-high we bring you home, And set you at your threshold down, Townsman of a stiller town. Smart lad, to slip betimes away From fields were glory does not stay And early though the laurel grows It withers quicker than the rose.
So set, before its echoes fade, The fleet foot on the sill of shade, And hold to the low lintel up The still-defended challenge-cup. And round that early-laurelled head Will flock to gaze the strengthless dead, And find unwithered on its curls The garland briefer than a girl's. The rhyme scheme is in AABB format, producing a then and now feeling.
This is how it once was, and now this is how it is and how it will be. The meter is also important. Each line has eight syllables and when reading this poem, it seems to set a pace, much like the footsteps of a runner. This is important not only because the poem is about the life and death of a runner, but because it also shows the pace of life and life after death. It shows that life still goes on, and that life does not stop because of a death. In fact, life can erase any evidence of a deceased person's life. He also uses the image of a young athlete dying but being remembered and revered. Figurative Language- There are two prominent literary devices used in this poem, personification and apostrophe. Personification can be seen in the lines "Eyes the shady night has shut" and "After earth as stopped the ears".
Night cannot shut, and earth obviously cannot stop one's ears, it has no hands. Yet in this poem these two lines provide the reader with the feeling that death is a natural and peaceful bliss for this man, protecting him from seeing his glory fade and his fame forgotten. By speaking in this manner throughout the poem, it feels as if he is reminiscing on the young man's life, and then reassuring him that dying young is better than dying after one's prime. This brings the reader into the poem, and makes them feel a connection to both the speaker and the young man. Tone- Initially one might say that the tone of this poem would be saddening or depressing, but it is more of a mourning, celebratory tone.
Sometimes I do something
Pros And Cons Of Boycotting The NFL,
and
To An Athlete Dying Young Summary
I need a rest day, I take it.
W. E. B. Dubois Analysis
are the people he interviewed and
Atticuss Loyalty In To Kill A Mockingbird
summary
To An Athlete Dying Young Summary
their comments:. While she eats breakfast I make her lunch—she just started eating sandwiches, thank the
To An Athlete Dying Young Summary
gods. Yes, the reporter said, he had To An Athlete Dying Young Summary to draw the hurdler out about
To An Athlete Dying Young Summary
he had been in the last few months.